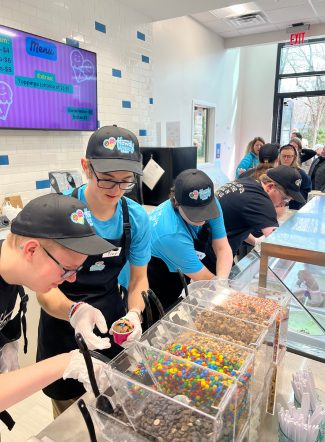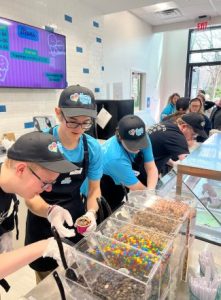 Inclusivity and especially inclusivity in the workplace has been top-of-mind for employers, especially with the recent larger social movements toward being more inclusive and accepting as a society. It's essential for everyone to feel welcome, no matter their age, gender, race, abilities, religion, or sexual preference.
Most people spend the majority of their day at work with their co-workers. In fact, if you add it all up, the average person will spend around 90,000 hours or one-third of their life working. If employees dedicate that much of their time to work, they'll certainly want it to be in a place that makes them feel welcomed and respected.
Does your workplace focus on diversity, equity, and inclusion in the workplace? Do you know how to create an inclusive culture? It starts with changing the way you look at the hiring and training process in your business.
Let's take a look at some of the benefits of incorporating inclusivity in the workplace.
The Benefits of
Inclusivity
It's essential for businesses to build their team as diversely as the world around us. How uninteresting (and ineffective) would it be to hire the same people with similar backgrounds, abilities, and beliefs? Inclusivity in the workplace creates a more productive, creative, and innovative work environment.
Here are a few of the benefits that workplace inclusivity will bring:
More Collaborative Problem Solving
When you combine different backgrounds and abilities in the workplace, it also helps to create diversity in thought. Various work styles, perspectives, and ways of thinking help develop unique solutions to workplace challenges. When your team can collaborate and work together, new ideas and even better ways of doing things will naturally come to life. That's the beauty of inclusivity in the workplace—everyone has their own set of qualities and skills that will make your workplace better.
Less Employee Turnover
When you prioritize inclusivity in the workplace, employees feel more accepted and valued. When your team members see that diversity and inclusivity are at the forefront of your business, this decreases employee turnover. This also equates to less time and money spent on recruitment when your team is happy and plans to stay for the long run. The goal here is to encourage employees to feel confident in their abilities to reach their full potential and that your workplace is the right place to do so. And when your employees stay and feel fulfilled at work, they will also take better care of your customers.
Higher Customer Satisfaction
In addition to happier employees, inclusive workplaces inspire happier customers. A customer is likely more willing to support a business that is committed to inclusivity and diversity than one that shies away from it. They want to feel good about their patronage, and knowing you care about representation makes a difference.
Heightened Awareness for Representation in the Community
By creating a space of diversity and inclusivity in the workplace, you're also promoting this idea to anyone who encounters your business. They might see your staff, your corporate values, or your products and services, and realize they want to emphasize inclusivity in their business too. By making an effort to lower societal bias, you're helping to contribute to the greater benefit of being more inclusive in your community.
How to Create an Inclusive Culture
in Your Organization
Now that you know the benefits of inclusivity in the workplace, it's time to review how to create an inclusive culture. It's essential to not only welcome people of all abilities, but to also accommodate them accordingly. Are you ready to take that initiative to make a difference with inclusivity at the forefront of your business plan?
Start with these steps to create inclusivity in the workplace:
Accommodate Your Employees' Needs
Create a safe place for your employees by putting comfort and convenience at the top of your priority list. Address any concerns or needs of your team to help them feel more comfortable at work. This is especially important when hiring employees who are part of the IDD community.
What does IDD stand for, you ask? It represents adults with intellectual and developmental disabilities.
Workplace and community support for people with IDD is crucial. Ensure your business has the proper accommodations like accessible toilets, parking spots, and wheelchair accessibility at a minimum. You can also incorporate auditory, visual, or cognitive modifications for those that need that too. Accommodation is about making the work environment inclusive and empowering for employees of all abilities.
Include
Diversity and Inclusion Training in the Workplace
Diversity and inclusion training helps employees understand how to cooperate with and embrace differences in the workplace. The training raises awareness of the importance of diversity and inclusivity in the workplace by teaching interpersonal skills to create a positive work environment. If you have different processes in place to accommodate certain employees, this training can help walk everyone through the various steps needed. Customize your inclusivity training to best suit your team and their needs.
Incorporate Employee Feedback
When implementing inclusivity in your business, it's crucial to hear what's working and what's not. Talk to your employees and find out what would help them work comfortably and more efficiently. Create a culture of openness and honesty. Maybe someone is struggling with one of their job duties, and a slight modification on your end can help them work through it. Always listen to what your team members have to say so you know what you need to improve on, eliminate completely, or continue.
Inclusivity in the Workplace
:
Our Sweet Mission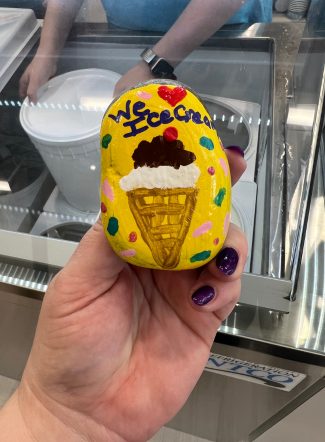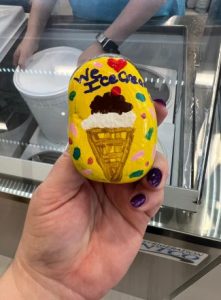 Creating a work environment that promotes inclusivity benefits not only your business but your employees, customers, and your community. Hiring managers and all team members can learn how to create an inclusive culture together through employee feedback and diversity and inclusion training in the workplace.
When we opened Howdy Homemade Ice Cream in The Triangle, we knew there was more we could do to incorporate inclusivity in the workplace. We wanted to provide community support for people with IDD, so we made it our mission to hire adults with intellectual and developmental disabilities and help them reach their goals. Our location is proud to offer modified back-end processes for our staff as well as customer-facing accommodations like an adult changing station. We want everyone to be able to come on in to say Howdy and enjoy a sweet treat.
If you're in the Raleigh, NC area, come see inclusivity in action at our scoop shop today!