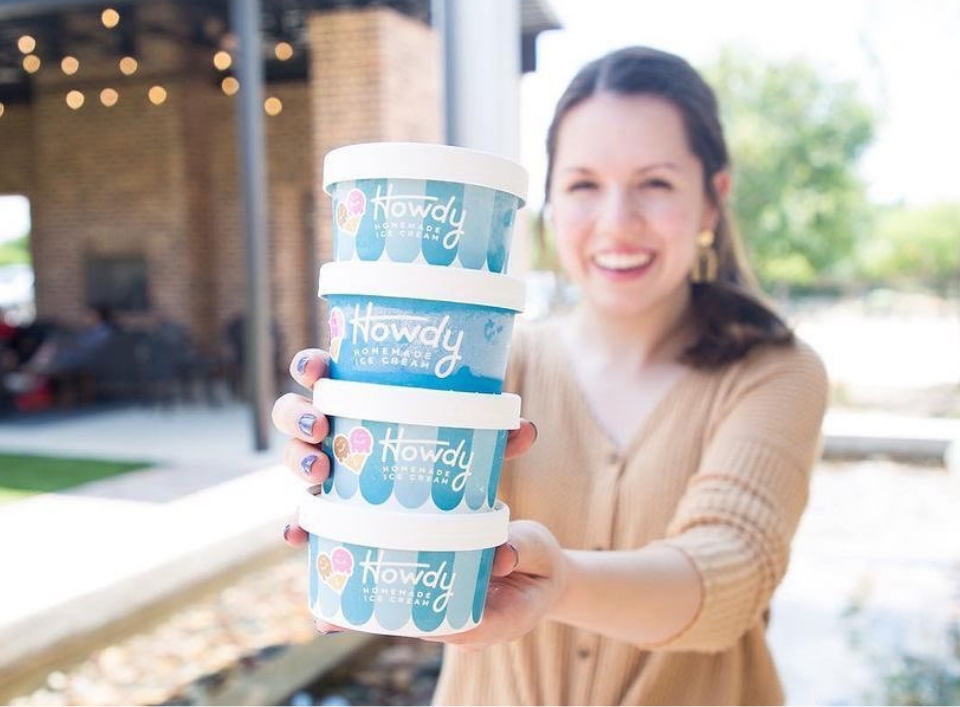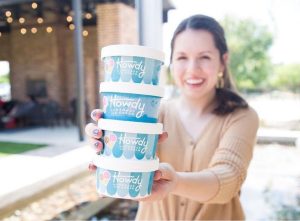 If you're saving the best for last, make your dessert catering count! Whether it's your best friend's wedding, your sister's birthday, or a big work event, the tasty foods served are always a popular topic of discussion (especially the sweets!). As you walk up to the buffet line or chat with someone at your table, the conversation starter is usually regarding the unique food sitting right in front of you. "Did you try the dessert? It's so good!"
If you think people are always skipping dessert, think again! When surveyed, 53% of consumers said they had dessert within the past day. That sweet tooth is still going strong, bringing a sense of comfort and childlike nostalgia. It's an essential part of any catered event!
Are you event planning and in need of a brainstorming session for dessert options? You've come to the right place! We'll go over the various dessert catering options and the types of sweets you can offer attendees. Now, make sure to save room for dessert.
What
Dessert Catering
Options Are There?
At catered events, guests want to delight their palates with an array of flavors and expect to be wowed. The appetizers come and go, and the main course pleases most of the attendees, but the star of the show here is the dessert. It's the grand finale to close out a lovely evening of food, drinks, and fun. The last thing they ate at the event will be the first thing they remember the next day!
Here are some options for dessert catering when event planning:
Full Package Catering
If you're looking for an all-in-one option, you can choose to have the same caterer for your desserts as you did for the other courses. They'll usually have a set price for complete packages, some including desserts and others having it as an add-on. One of the drawbacks here is that you might not have as many choices or custom options for dessert. They usually cover the basics, but if you don't like their choices, it's best to go to a caterer that specializes in desserts.
Specialty
Catering for Desserts
When planning for events, you'll see that many caterers provide dessert services, but how can you go above and beyond for attendees? If you want to wow your guest with sweet treats, you might need to think outside of the box (life is like a box of chocolates – who knows what to expect!) and look into specialty catering for desserts. This gives you more freedom to decide exactly what kind of dessert experience you want your event to have. You're getting the dessert from a company specializing in dessert—you can't go wrong with that!
Homemade Baked Goods and Desserts
Homemade desserts are extra special, with added ingredients like hard work and love that show you care about your guests. This would be well suited for smaller-scale informal events, but if you need to feed a lot more people, this option isn't the most practical. You'd have to calculate the time and money required to provide desserts for your event. In the end, it's best to stick with catering for desserts to make sure everyone gets a piece of cake (or a scoop of ice cream!) that's made by the pros.
Unique Food
Ideas for
Dessert Catering
The choices are endless when deciding which desserts to include in your catering. You'll feel like Willy Wonka wandering into the factory of sweet and endless possibilities. Will you go with an a la carte buffet, a local vendor to deliver fan-favorite desserts, or a company that sets up a special dessert booth?
Start with these decadent dessert ideas when planning for events:
Ice Cream Stand
Who doesn't love ice cream? It's an all-time favorite, especially popular for outdoor events and during the summertime when you're looking to cool off. Let's be honest here—ice cream is a wonderful choice year-round! Offer a variety of flavors with cups or cones and toppings to satiate the sweet cravings of everyone at the event.
Cupcake Decorating Station
This one is fun for little kids and big kids (adults) alike! Stick with two flavor options for the cupcakes—offering chocolate and vanilla cupcakes is the perfect starting point. Then, you can have several types of frosting, sprinkles, and other finishing touches to create the perfect little customized cake for one. Put your design skills on full display for all attendees to ogle over!
Chocolate Fountain
Talk about making a statement! Chocolate fountains bring all eyes over to the flowing centerpiece. These can be rented from specialty dessert catering companies that provide the whole setup with various food options for dipping. From cookies and strawberries to marshmallows and pineapple, these combine a fantastic display and a delicious treat for your guests – this is great for people of all ages, as well as those secret chocoholics!
Howdy Homemade Ice Cream Catering for Your Next Event
After considering your dessert catering options when planning for events, choose the option that works best for your budget, guest list, and venue. The most important thing is that the event is one to remember. Give your guests something sweet to talk about!
Are you searching for "unique food near me" for your next big event? You can stop your search here! When it comes to Raleigh, NC food, we've got dessert covered! Howdy Homemade Ice Cream in The Triangle can cater your next event with our delicious ice cream served with a smile.
When working with us to cater for your next event, you're helping directly support the intellectual or developmental disabilities community by giving our employees a chance to shine! Our superstar team is ready to serve you ice cream with one of our trucks, trailers, or carts to give your guests an extra special treat.
Get more details by visiting our website or contacting a member of our catering team at [email protected]. At Howdy Homemade Ice Cream, we can't wait to make your next event that much sweeter!